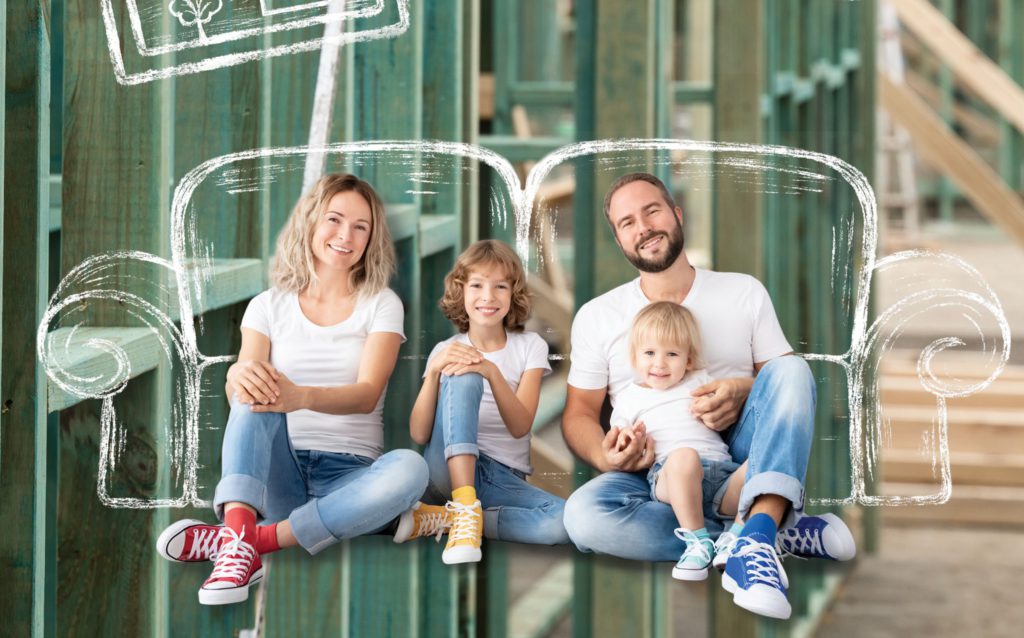 AKD – Reframing Timber's Vital Role
In the past, most new homeowners didn't pay attention to what the structural material is that holds up their new home. It's not obvious, especially once it's hidden behind the gyprock walls! The focus has been more on the obvious aesthetics of your new home – the type of kitchen benchtops, the brand of oven and the bathroom fixtures and design!
But think about it – that structural frame is the skeleton of the house that holds it up – it's all about having good strong reliable bones and that's why AKD believes that homeowners need to be more aware of the structural material choice in their new home, one of life's biggest investment.
And, most recently, with the success of the government's HomeBuilder stimulus program and the unprecedented new house demand it is creating, it has only reinforced the importance of having local supply security for all building materials including structural timber framing. And, that's highlighted the importance of having strong local manufacturing in Australia to supply this timber from Australian softwood plantations.
AKD is the largest structural pine manufacturer in Australia today. It is a proud Australian owned company that dates back to 1955 with its beginnings in Colac and today, some 65 years later, it is now has a network of sawmills located across regional Victoria, NSW and Queensland employing over 1100 people.
AKD's CEO, Shane Vicary who lives and works at the company's founding site and head office in Colac says that "the past year has made everyone realize that our timber framing supply chain is of national interest as it is a critical ingredient in new housing for Australian families. New housing brings security and improvement to Australians' lives and livelihoods, as well as economic resilience to our communities and nation".
He further explains that "from AKD's perspective, we believe that over the past year, Australians have learned that having strong local manufacturing is critical to our wellbeing and our growth. You might say AKD just makes Australian Plantation Structural products, but when our products are value-added by our timber prefabrication customers, we together supply the product that holds up Australian houses."
AKD believes that consumers need to understand more about the timber that goes into their homes.
The typical Australian home using timber for its structure is made up of approximately 12 cubic meters of sawn timber and that volume of timber has already absorbed more than 7 tonnes of carbon dioxide (CO2) from the air when it was growing and then once in the house frame stores almost 3 tonnes of carbon for the life of the structure.
Did you know that:
Australian softwood plantations would re-grow an average house frame in less than a minute
Wood is a natural carbon store – up to 50% of its dry mass is carbon1
For every tree that is harvested from certified plantations at least one is replanted2
Mr Vicary adds that "educating consumers about the sustainable, quality products grown and manufactured in Australia will help them to understand what goes into their homes, and the positive environmental choice they can make – choosing timber framing is part of the climate change solution. It's one of the most significant environmental choices Australians can make in their lifetime and we hope they choose AKD Timber".
Besides supporting local and making the right environmental choice with timber, an AKD timber-framed house also has several other benefits that new home buyers should consider. They include:
Strong, Stable & Quiet – Since the properties of timber are so well understood, a timber-framed house won't be noisy, as it doesn't expand and contract during temperature changes and risk premature cracking in plaster linings.
Proven & the Most Popular – Lightweight timber framing is the popular choice for Australian homes. Decades of experience have ensured that the system is safe, reliable, cost-effective and well understood by designers, professional builders and even experienced DIY'ers. Owners and occupants can be assured that they are gaining the advantages of a proven building method.
Easy to Renovate – When a family outgrows their home, more space is needed, or you buy a home requiring renovation, timber framing is simple and easy to work with. Whether it's removing existing framing, adding more timber framing or both, the ready availability of designers, materials and tradespeople familiar with the material make it an easier process.
A Good Insulator – Timber framing helps insulate your home as it has a higher R-value than many other materials. This means that it doesn't act as a 'thermal bridge', conducting energy (heat) from one side of a wall to the other.
Durable & Termite Treated with AKD Terminator® – In designated termite areas, it is important to install a termite barrier system to build termites out. This is because, regardless of the material used for the frame, termites can still eat through other items such as flooring, joinery and plasterboard if they have access. They can also cause damage to electrical cabling. Today, in areas subject to termite attack, timber framing is made from wood safely treated to resist termites, so that is no longer a worry. In fact, many Australian timber framed houses are well over 100 years old which shows the longevity of wood.