AKD Gap Year Program – 2022 Intake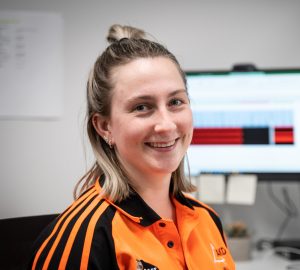 AKD is excited to announce the launch of our 2022 Gap Year Program. We are excited to offer the program for a number of different disciplines as part of the 2022 program intake based at our Colac site.
AKD is a forestry products company, growing and manufacturing sustainable quality timber products. With operations across Queensland, NSW and Victoria we have 1,000 plus strong team members who are passionate about our business. AKD is proud of our diverse culture, that supports empowered individuals, embraces teamwork, and encourages a simple 'can do' attitude.
There are multiple streams available with some providing office-based experience in departments such as (but not limited to):
Maintenance, Human Resources, Logistics, Forestry, Safety
Operational gap year positions give practical experience for those looking for at moving into manufacturing, production, quality trades and engineering. These provide a fantastic opportunity to earn good money whilst developing practical skills and provide an understanding of a large manufacturing business.
The commitment is 12 months and would suit individuals who are highly motivated, flexible and keen to learn. AKD is committed to developing and supporting individuals throughout the program.
For the successful candidates, the opportunities where possible will be aligned to the individual, their chosen field of study or their career ambitions.
These opportunities can help with career decision making and may lead to further part time work during your studies or ongoing full-time employment within our national organisation.
If you have commitment, energy and are motivated to make a difference, please email your resume and cover letter using reference code 'GY2021' to recruitment@akd.com.au or contact Recruitment at AKD on (03)5231 9100.
---
Applications Close: 21st November 2022
Note: Pre-employment drug and alcohol, along with functional capacity testing, will be required.