Associated Kiln Driers Pty Ltd (known as AKD) is a 100% Australian owned and operated integrated forestry and timber processing company with operations in Victoria, New South Wales and Queensland.
Driven by our 1100+ employees AKD has built an excellent reputation on our quality, service and flexibility. AKD has a wide range of products and an end-to-end planning process that enables products to be made to order and dispatched to our customers across Australia. AKD's products are used in a wide range of applications, including in the housing, outdoor, renovations, garden and landscaping, and agricultural markets.
AKD is distinctive amongst our key competitors for our exceptional service and relationship-approach coupled with being the largest softwood sawmiller in Australia. Our vertically integrated operations comprise:
Six sawmills processing in excess of 2,000,000m3 of sawlog per annum, producing over 1,000,000 cubic metres (25,000 B-Doubles trucks) of timber products annually (20 – 25% of Australia's production)
Over 12,000 hectares (30,000 acres) of sustainably grown radiata pine plantations located in Victoria, NSW and South Australia
A value-add treatment and distribution centre in NSW
Two post and pole preservation businesses
A softwood chip export operation in Geelong
Multiple treatment facilities
AKD's purpose is to ensure we have a truly sustainable company that creates opportunities for our people and value for our shareholders. There are five core pillars that support and guide this purpose: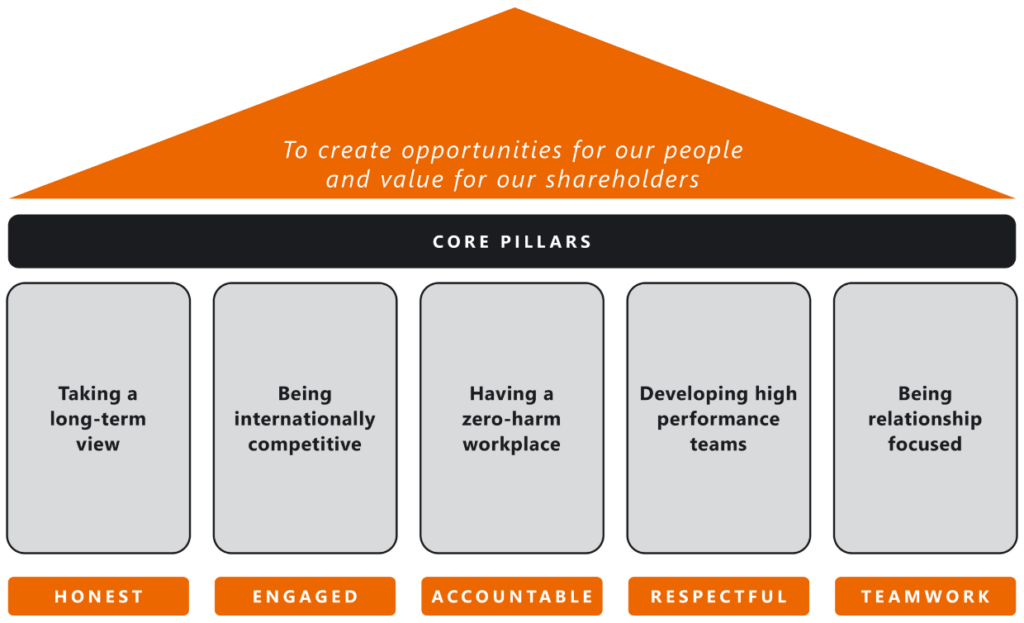 We see our employees as the vital ingredient in our past and future success and driven by our company purpose we proactively act to encourage and provide development opportunities for our team.
Since our founding, AKD has continually made significant investments to ensure long term growth and prosperity. We have grown the business over the long term, by building a stable foundation. This solid foundation includes stable ownership, exceptional people, long term customer relationships, long term log contracts, our own plantations and state of the art processing facilities.
These foundations are constantly being enhanced by continual reinvestment in the business, plant expansions, plantation growth, employee development and the latest processing, automation, scanning and optimisation technology.